Home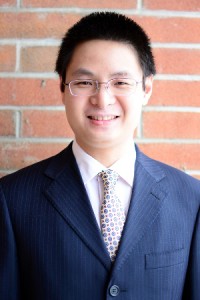 Nihao! I am an Associate Professor of Literacy and Second Language Studies in the School of Education and the University of Cincinnati. I completed my Ph.D. in Applied Linguistics at the Pennsylvania State University in 2015.
My research primarily focuses on analyzing students' written and spoken language production by employing a research methodology called corpus linguistics. I am also interested in exploiting various natural language processing technologies to develop web-based computational tools for research and pedagogical purposes. 
In my spare time, I can be found learning to play the piano, playing Nintendo and other games with my two kids, and trying out some woodworking projects, as well as raising a small garden (tomatoes, cucumbers, peppers).